1. EXPERIENCE - Since 1999, I've provided excellent mixing and mastering services, podcast editing/mastering, and ACX audiobook editing/mastering for over 8,000 clients (that's 6-8 per week) all around the world, in all styles of music (and many languages). From major labels to home studios, my name and work is trusted by many in the industry. And EVERYONE gets the exact same level of service. Period! Check out some of my before and after mixing and mastering samples.

2. CUSTOMER SERVICE - At JR Mastering, I provide a stress and hassle free service. And, "I" personally do all the work on every project (no auto-preset software or an intern). I point out major mixing errors, and give free mixing advice to correct them. Regardless of who you work with, if your mix isn't right, your masters won't be either. I help you get your mix right first, and we work together to get your project sounding great.

3. THE STUDIO - Great results begin with an experienced sound engineer, but a studio loaded with top gear is also very critical. My studio was designed to produce superior acoustic fidelity, and it's stocked with high-end premium gear. All cables, effects processors, my audio interface, speakers/monitors, my i7 computer and software were chosen so I can achieve the best results possible with your project.

4. EASY PAY - I require only 50% down to start your project. You pay the balance after you approve my work. No hidden fees or upsells.

5. FAST & EFFICIENT - Full projects are finished quickly, within 2-5 business days. 24-hour rush service also available for $10 extra per song (mastering only).

My Las Vegas Recording Studio Gear - JR Mastering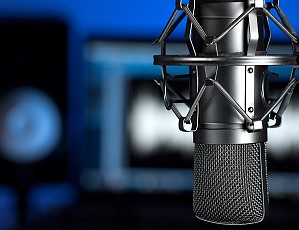 Great results begin with an experienced sound engineer, but a studio loaded with the best gear is also very critical. My studio was designed to produce superior acoustic fidelity, and it's stocked with high-end premium gear. All cables, effects processors, my audio interface, speakers/monitors, my i7 computer and software were all chosen so the best results possible can be achieved with your project.


Some of my analog and digital gear includes -
Cubase
SSL
Universal Audio
Eventide
RME
Manley
Presonus
Waves
Dynaudio
Yamaha
Sennheiser
But, realize that the best gear in the world in the hands of a sound engineer with no commercial radio experience is the same as me using Audacity and several free plugins. Really! If a sound engineer doesn't have pro experience, your project might sound a little "better" but not its "very best."

Hear for yourself, you how your project will sound when a highly experienced pro engineer using top gear works on it. Your music deserves it!
About John Rogers - JR Mastering, Las Vegas

Hello! My name is John Rogers, professional mixing and mastering engineer. I opened JR mastering studio in 1999, right off the beautiful Las Vegas strip, NV. I'm the only engineer here. You work one-on-one with me, not an intern who just started mastering a few months ago.

Since 1999, I've worked with over 8,000 satisfied clients (that's 6-8 per week) in every genre and style of music. I've worked with several Billboard #1 and Top 10 artists in Europe and the United states, along with Grammy award winners and nominees, major labels, indie labels, and of course home studio projects. Also, many EDM tracks I've mastered are played by DJs all around the world, and movie soundtracks that have been played in several TV shows. I've also edited and mastered several audio books to ACX standards, and podcasts.

Regardless of "client status," I give EVERYONE from home studios to major labels the EXACT SAME professional service. I have a lot of experience and can't wait to bring your project to life, giving it the attention it deserves.

I get a high percentage of first time clients new to online mixing and mastering. I believe this is because first timers don't know what to expect, and they want to work with an experienced engineer who not only does great work, but is honest and easy to work with at an affordable price. This is what you get when you work with me.

I'm also the author of the best selling audio mastering book for 2021-2019 on Amazon.com, Audio Mastering Secrets.

Mixing & mastering is my life and I have the knowledge, experience, and gear to make your project shine. If you need a project mixed or mastered, I will treat your project as if it were my own, using all of the techniques I've learned and developed over the past 21 plus years. I will do a great job for you!

START A PROJECT
I'm very excited to get started on your project! A few easy steps and we're in business!
1. Check Out These Articles (If Needed)
*NEW - Mixing And Mastering Frequently Asked Questions

How To Prepare Your Songs For MASTERING
How To Prepare Your Songs For MIXING



2. UPLOAD YOUR FILES




SONG ONLINE MASTERING PRICES
$29 per Song
ONLINE MIXING PRICES
Mixing is $4 Per Stem
24-hour rush is available for an extra $10 per song (mastering only).
THAT'S IT!! All projects are finished within 3-5 business days.


REVISIONS

Make a CD of your songs and listen to them on familiar music players (car stereo, iPod, etc.) Note any preference adjustments (like a little more or less bass, brightness, etc). Note - Usually, not many adjustments are needed, if any.

Email me any adjustments you would like, or upload a corrected file if you're changing your mix. Note - Your first two sets of adjustments are free. After that, it's only $5 per adjustment set per song. 98% of my clients never pay anything extra.

I will keep all of your work on file for one year, just in case you need to make any changes to the project in the future. If you do not want your project retained, let me know and I'll remove it from my system one week after the project is finished.



My Song Mixing Service

Your songs are professionally mixed to commercial standards (effects added, EQ adjusted, volumes leveled and balanced, compression, panning, etc.) based on their genre. I do all that's needed in the mixing process. There's no need to add effects to your tracks unless there's something you know you definitely want (because it can't be removed). Exceptions - clients always add effects to their electric guitars. And, adding Autotune or Melodyne to vocal tracks is also common. There's an extra charge for manual vocal pitch correction if you would like me to do it.

After mixing, your songs will have that commercial radio space and clarity, the vocals sitting nicely in the mix, and just the right amount of bass and brightness for your style of music. Each segment of your song is mixed individually using a unique effect set, to keep it fresh. No, I do not use the same one reverb for every vocal in the entire song, like most online engineers do.

Mixing is only $4/stem. You get three adjustment/revision sets free. After that it's only $5 each. 90% of my clients use only 1-2 revision sets (and pay nothing extra) with only a handful of subtle changes like lower the guitars a bit, or make the vocals louder in the verses, etc.

I'm the only sound engineer at my studio, so you get personalized service. My goal is to get your project sounding great, and we will make it happen! I'm just as excited as you are to get your music sounding great! Note - If you would like to get started with only one song before uploading your entire project, that's fine.


My Audio Mastering Service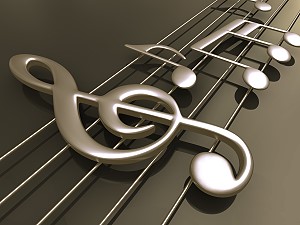 Audio mastering is the final step in the song making process, when the overall mix is adjusted so it matches the quality of a commercial industry standard song in the same genre.

After evaluating your music, I determine how much of each process is needed (if any). If there are any major errors with your mix, I will let you know exactly how to fix them. I personally work with you so we can get you mix sounding right first.

Do all songs need to be mastered? Yes. Most of the processes done in mastering affect the song as a whole and CANNOT be done by mixing individual channels. You can't get your song's overall volume level to industry standard without distorting by raising each channel's volume level. It doesn't work that way. Also, you can't EQ, spectral enhance or brighten up the entire song doing it track by track. This is all done in mastering.

Audio mastering isn't like taking a test. If you get 1 wrong out of 12 (92%), that's a grade "A." But audio mastering doesn't work that way. If you get ONE process very wrong, like overall volume, your song will not stand up to the competition. You don't get an "A" for one process wrong, you get an "F." The biggest issue I see with online audio masters is no compression (because the online engineer doesn't know how to use it) and the song breaks up on loud playback. This also equals an "F."

People hire me to master their music because I get EVERY sonic quality right. Grade "A." It's not worth taking a chance with an inexperienced engineer who might get a few sonic qualities wrong on every one of your songs. Let me give your songs #1 hit potential with commercial radio quality sound.

My audio mastering is as low as $30/song and comes with two free revisions (includes uploading a whole new mix). Additional revisions are only $5 each.

Note - I personally master each song, no presets or templates. Each song a client submits from their CD sounds different, sometimes very different. Every song has to be mastered one by one based on its specific sonic qualities, so your CD sounds consistent from song to song. A $10 a month auto preset website masters your songs one at a time with no knowledge of the other songs on your CD. For this reason alone, these websites can't create a consistent CD that flows from song to song. That's why you only pay $10. Is it worth it?


Note: All emails, songs, and personal info submitted is 100% confidential.